TECNO, the consumer electronics brand of Transsion Group, recently launched its new folded flagship smartphone PHANTOM V Fold at MWC 2023. As TECNO's first foldable phone, the PHANTOM V Fold is equipped with LTPO low-frequency and low-power display technology developed by TCL CSOT to achieve a more robust battery life experience, more extreme performance leap and more effective eye protection. This is not only TCL CSOT's first LTPO product in mass production, but also TCL CSOT's first work in screen R&D and mass production since the establishment of the joint laboratory with TECNO.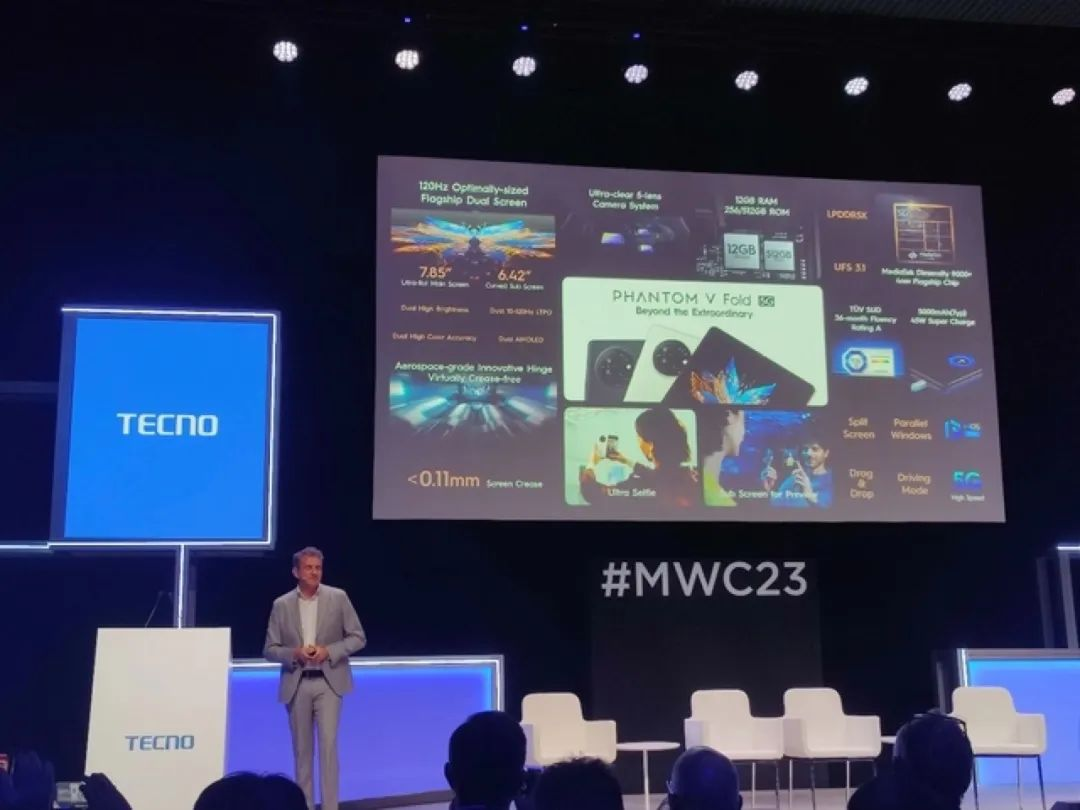 Establish a joint laboratory to research screen future innovation.
In July 2022, TCL CSOT and TECNO continued their long-term friendly cooperative partnership and jointly established a united laboratory. The joint laboratory takes innovation as its core value, takes the improvement of user experience as its anchor, gives full play to the unique advantages of both sides in technology, R&D and other fields, and opens a new imagination space for global users in the field of foldable mobile phones. The PHANTOM V Fold's flagship dual screen lauched this time is the first master work under mutual cooperation. Thanks to the success of the PHANTOM V Fold, TCL CSOT and TECNO are further deepening their cooperation and continue to invest in the research and development of more innovative smart displays. 
Cutting-edge technology plus LTPO dual screen to create the ultimate computer experience
The TECNO PHANTOM V Fold features a 6.42-inch 120Hz LTPO AMOLED sub-display with a resolution of 1080×2550 pixels. The main display is a larger 7.85-inch 2296×2000 resolution foldable display with a 120Hz LTPO panel. Through the innovative application of TCL CSOT LTPO adaptive dynamic refresh rate technology, both screens support 10-120Hz adaptive high refresh rate capability, and can perform dynamic intelligent switch of refresh rate for different display screens. No matter in games, movies or business scenes, no matter in folded or opened state, it can bring users a smooth experience, and maintain excellent and consistent performance. In addition, by using TCL CSOT LTPO low-frequency and low-power display technology, the screen can not only achieve a high refresh rate display, improve the overall smoothness, but also achieve a low refresh rate to reduce power consumption in some scenarios, making the battery life more robust and effectively solving the pain points of terminal products with high brush power consumption. At the same time, the display effect of low flicker and low power consumption will not only bring new visual experience to users, but also greatly reduce the potential harm of the screen to the eyes, and maximize the protection of users' eye health. 
Core technology strength to achieve sophisticated LTPO display technology
High-brush LTPO has become a must for flagship phones in the current mobile market. As a leading enterprise in the industry, the R&D team of TCL CSOT has long laid out LTPO's new low-frequency and low-power display technology, and has achieved many achievements. TCL CSOT LTPO screen technology can save even more power through adaptive refresh rate. Due to the limited refresh rate of OLED screen, the minimum refresh rate of previous mobile phones can achieve about 10Hz, but with TCL CSOT LTPO screen technology, the minimum refresh rate can be as low as 1Hz.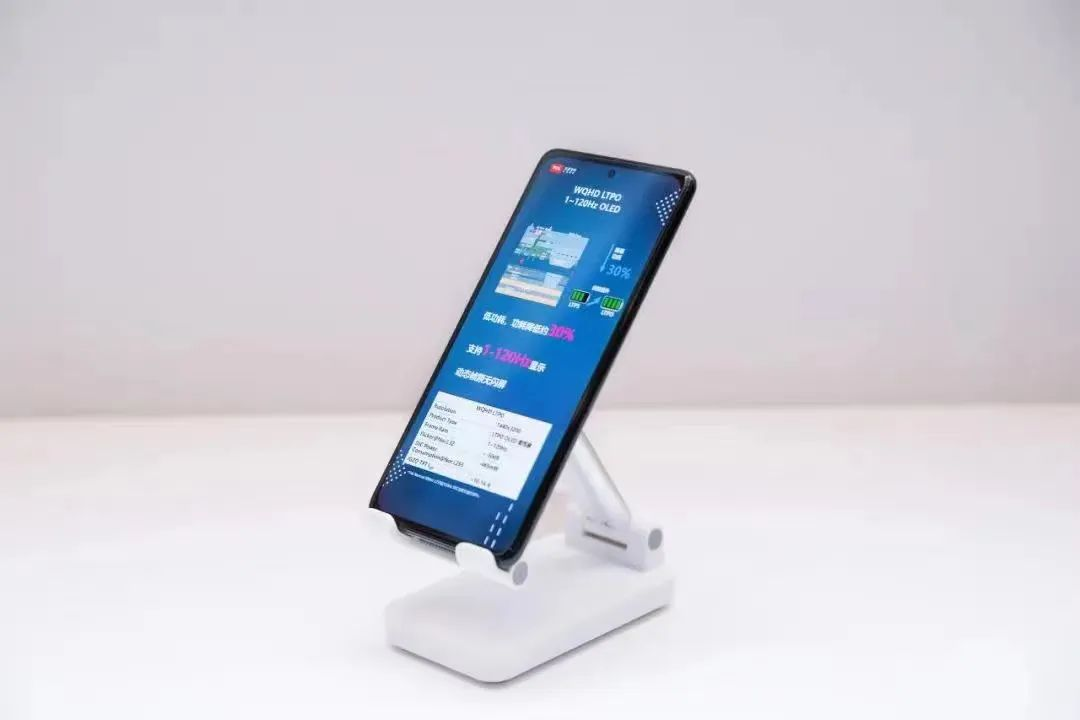 TCLCSOT WQHD LTPO Demo 
Moreover, TCL CSOT LTPO screen can realize ultra-wide frequency range switching from 1 to 144Hz, with more switching frequency points, which enhances scene segmentation optimization. For example, in wechat, the speed of swipe browsing is 144Hz, while the screen does not change significantly when sending voice, so it will be reduced to 30Hz, while for fast typing, it will be adjusted to 60Hz, which realizes the fine management of high brush, so that every minute of power consumption can be used more thoroughly.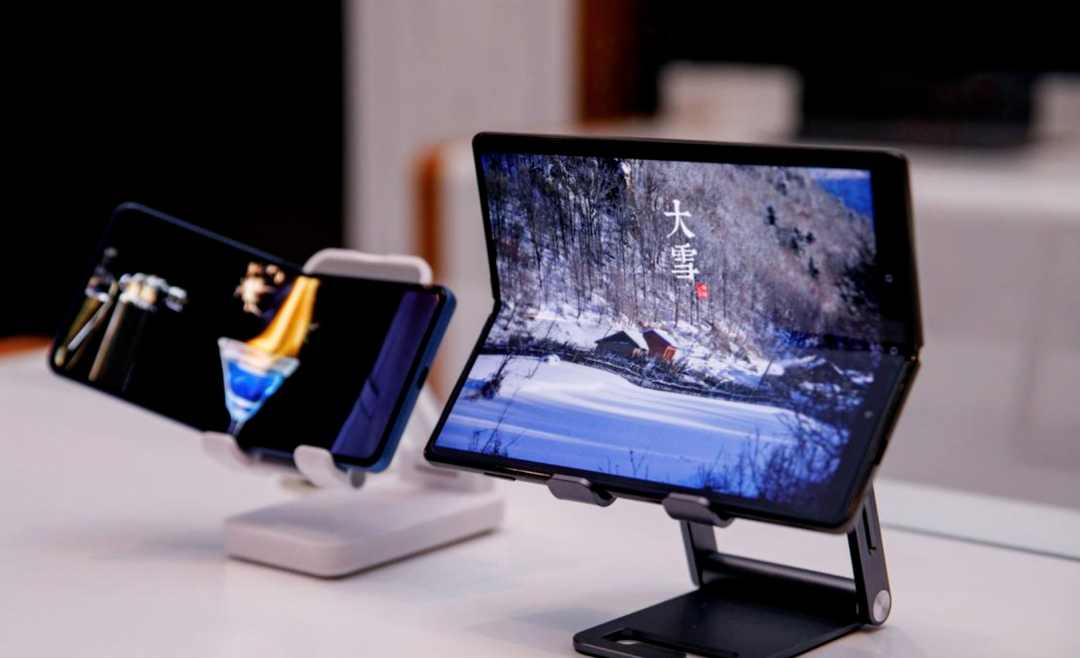 TCL CSOT Polarizing Plate VIR 1.2 Foldable Screen Assembly
It is worth mentioning that, in addition to the current mainstream technology route of LTPO, TCL CSOT also developed a new path of low-frequency LTPS (LTPS Plus) technology. Based on the conventional LTPS, through design, driving and process optimization, the LTPS display can be realized below 30Hz. and achieve low frequency, low flicker, low power consumption, and high quality display effect.
---
Post time: Mar-16-2023