Recently, Samsung Display filed an OLED patent infringement lawsuit in the United States, after that, the U.S. International Trade Commission (ITC) launched a 377 investigation, which could result in as soon as six months. At that time, the United States may ban the import of Huaqiangbei OLED maintenance screens of unknown origin, which will have a major impact on Huaqiangbei OLED maintenance screen industry chain.
A Huaqiangbei screen maintenance channel provider revealed that they are much concerned about the progress of the US OLED screen maintenance 337 investigation, because the US OLED screen repairing market accounts for a relatively high profit. If the U.S. cuts off the import route, it could be a disaster for their OLED maintenance screen business. Now they are in a panic.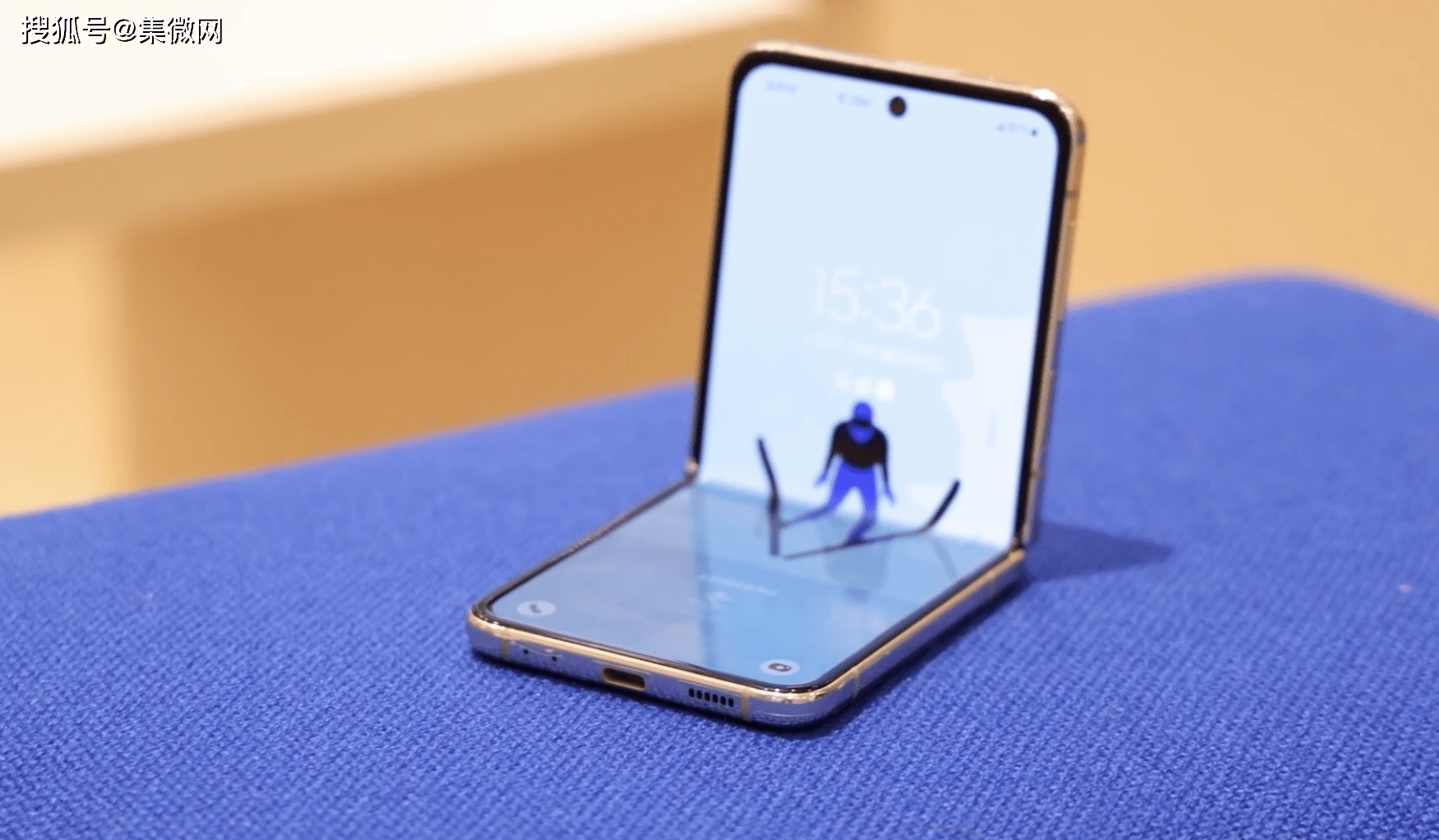 This is another important step by Samsung to curb the development of China's OLED industry after warning about patent infringement last year. If this lawsuit achieved the desired effect, it is likely to launch similar lawsuits in Europe, further narrowing the market access of Chinese OLED panel makers and stifle the development of China's OLED industry.
Samsung warns that OLED patent war begins
In fact, Samsung Display has been trying to suppress the development of China's OLED industry with patent weapons to maintain the OLED technology gap between China and South Korea.
In recent years, the rapid rise of China's OLED industry has eroded Samsung's share of the OLED market for smartphones. Before 2020, Samsung Display had been leading the OLED panel market for smart phones. However, after 2020, China's OLED panel manufacturers gradually released their production capacity, and Samsung's market share of OLED for smart phones continued to decline, accounting for less than 80% for the first time in 2021.
Faced with a rapidly declining OLED market share, Samsung Display is feeling a sense of crisis and trying to fight back with patent weapons. Choi Kwon-young, vice president of Samsung Display, said on a fourth-quarter 2021 earnings call that (Small and medium-sized) OLED is the first market that our company has successfully mass-produced and explored. Through decades of investment, research and development, and mass production, we have accumulated many patents and experience. Recently, Samsung Display has been actively promoting OLED technology, which is hard for others to copy, in order to protect its differentiated technology and increase its value. Meanwhile, it is conducting in-depth research on ways to protect the intellectual property that its employees have accumulated.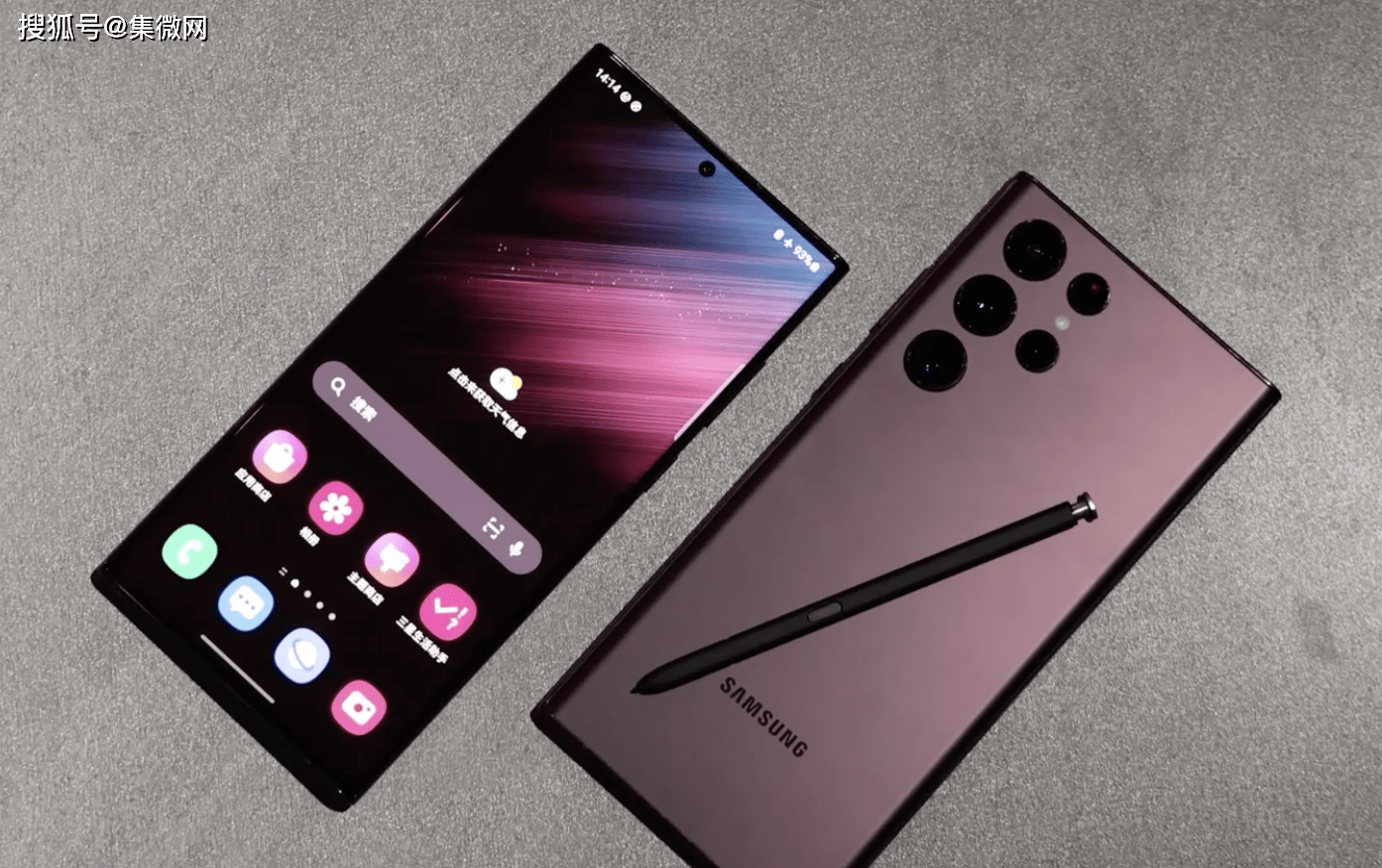 Indeed, Samsung Display has acted accordingly. In early 2022, Samsung Display warned a domestic OLED panel maker of infringement of its OLED technology patents. Patent infringement warning is a procedure to inform the other party of the unauthorized use of the patent before filing a lawsuit or license negotiation, but it does not necessarily play a role. Sometimes, it even lists some "false" infringement warnings to interfere with the development of the opponent.
However, Samsung Display has not filed a formal OLED patent infringement lawsuit against the manufacturer. Because Samsung Display is in a competition with the manufacturer, and its parent company Samsung Electronics has a partnership with the manufacturer in LCD panels for TVS. In order to make the manufacturer concede in the OLED field, Samsung Electronics eventually restricted the development of the manufacturer's business by reducing the purchase of TV LCD panels.
According to JW Insights, Chinese panel companies are both cooperating and competing with Samsung. For example, between Samsung and Apple, patent lawsuits continue, but Apple can not completely get rid of the cooperation with Samsung. The rapid rise of Chinese LCD panels makes Chinese panels become an indispensable part of the global electronic information industry. In recent years, the rapid development of OLED panel industry is bringing more and more threats to Samsung OLED industry. As a result, the possibility of direct patent conflict between Samsung Display and Chinese OLED manufacturers is increasing.
Samsung Display prosecuted, the United States started Investigation 337
In 2022, the global smartphone market deteriorated. Smart phone manufacturers continue to reduce costs, so more cost-effective domestic flexible OLED manufacturers are favored by more and more manufacturers. Samsung's display OLED production line has been forced to run at a low performance rate, and the market share of OLED for smartphones has fallen below 70 percent for the first time.
The smartphone market is still not optimistic in 2023. Gartner predicts that global smartphone shipments will also fall by 4 percent to 1.23 billion units in 2023. As the smartphone market continues to decline, the OLED panel competition environment is becoming increasingly fierce. Samsung's OLED market share for smartphones is likely to decline further over the next two to three years. DSCC expects that the market landscape of small and medium-sized OLED may change in the next two to three years. By 2025, China's OLED production capacity will reach 31.11 million square meters, accounting for 51 percent of the total, while South Korea's will decline to 48 percent.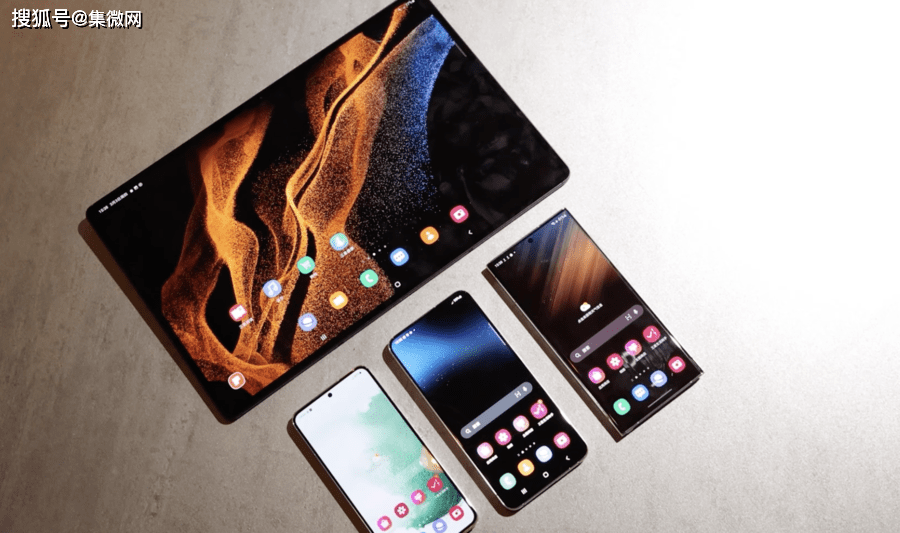 The erosion of Samsung's OLED market share for display smartphones is an inevitable trend, but the pace will slow if Samsung displays curb the growth of competitors. Samsung Display is looking for ways to reduce the damage caused by market competition, while using legal weapons to protect OLED intellectual property. Recently, Choi Kwon-young said in the 2022 fourth quarter results conference call "We have a strong sense of the problem of patent infringement in the display industry and are considering various strategies to deal with it". "I believe that legitimate technology should be used and value protected in the smartphone ecosystem, so I will further expand legal measures to protect patent assets by taking actions such as a lawsuit," he said.
Samsung Display is still not directly suing Chinese OLED makers for patent infringement, instead using indirect litigation to narrow their access to the sea. Currently, in addition to supplying panels to brand manufacturers, Chinese OLED panel manufacturers are also shipping to the repair screen market, and some of the maintenance screens are also flowing into the US market, causing a certain impact on Samsung Display. On December 28, 2022, Samsung Display filed a 337 case with the U.S. ITC, claiming that the product exported to, imported from or sold in the U.S. infringed its intellectual property rights(the United States registered patent number 9,818,803, 10,854,683, 7,414,599) and requested US ITC to issue general exclusion order, limited exclusion order, injunction. Seventeen American companies, including Apt-Ability and Mobile Defenders, were named as defendants.
At the same time, Samsung Display issued a patent infringement warning to OLED customers to prevent them from adopting products that may infringe on Samsung's display OLED patents. Samsung Display believes that it cannot just look at the OLED patent infringement that is spreading in the United States, but also delivered cautionary notes to major customer companies, including Apple. If it infringes on Samsung's OLED patent, it will file a lawsuit.
Industry related person said" The OLED technology is the product of Samsung Display's experience accumulated through decades of investment, research and development, and mass production. This shows that Samsung Display is determined not to allow latecomers to catch up based on OLED, which has overwhelming technological advantages. "
The United States may impose a ban, Huaqiang North Manufacturers may suffer from shock
At the request of Samsung Display, the United States International Trade Commission (ITC) voted to initiate Investigation 337 for Active Matrix Organic Light-emitting Diode Display (OLED) panels and modules and their components specific to mobile devices on 27th., Jan, 2023. If 17 U.S. companies, including Apt-Ability and Mobile Defenders, infringe Samsung's key display OLED patents, Samsung Display will ban imports of OLED panels of unknown origin into the United States.
The US International Trade Commission has initiated Investigation 337 on OLED panels and their components, which has not yet made any decisions. Next, an administrative judge of the ITC will schedule and hold a hearing to make a preliminary finding on whether the respondent violated Section 337 (in this case, intellectual property infringement), which will take more than 6 months. If the respondent has infringed, ITC usually issues exclusion orders (prohibiting Customs and Border Protection from preventing the infringing product from entering the United States) and cease and desist orders (prohibiting the continued sale of products already imported into the United States).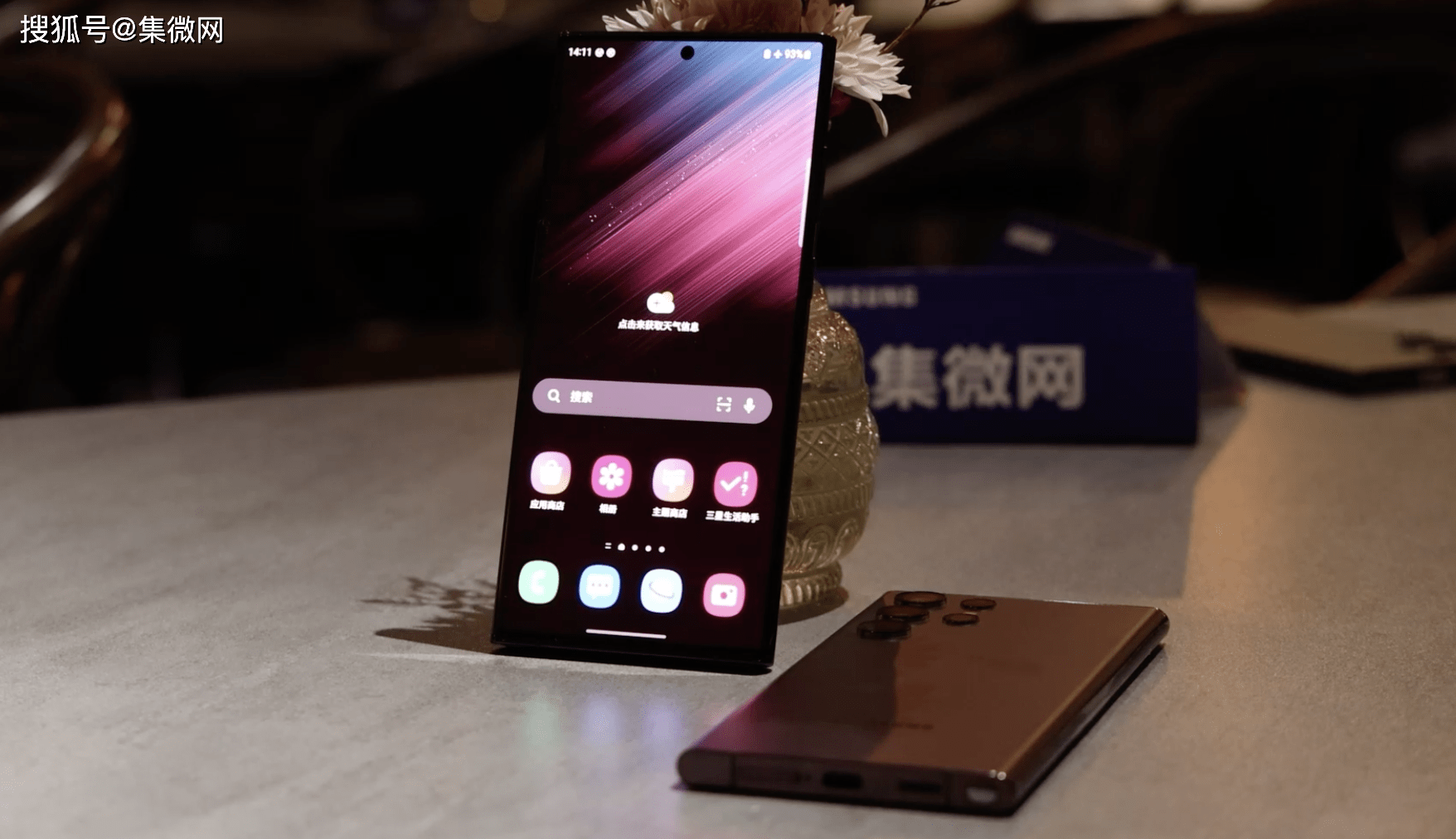 Display industry officials point out that China and South Korea are the only two countries in the world have the capability of mass-producing OLED screens, and Huaqiangbei is likely to be the source of the OLED repair screens flowing to the U.S. If the United States bans the import of OLED repair screens of unknown origin six months later, it will have a major impact on Huaqiangbei OLED repair screen industry chain.
At present, Samsung Display is also investigating the source of OLED repair screens from 17 US companies, trying to use legal weapons to further target more OLED channels. Display industry insiders say Samsung and Apple have huge profits in the OLED repair screen market, so many manufacturers venture into the grey area. Apple has cracked down on some OLED repair screen channel manufacturers, but due to the interruption of the evidence chain, these illegal OLED repair screen channel manufacturers cannot be completely removed. Samsung Display would face similar problems this time if it tried to curb the growth of unidentified OLED repair screen makers more broadly.
In the face of Samsung's lawsuit and 337 investigation, how should Chinese manufacturers respond? Mubinbin noted that 337 investigations, which give private companies a mechanism to keep foreign competitors at the US border, have become a means for local US companies to crack down on competitors, with significant implications for Chinese companies that rely on exports to the US. On the one hand, Chinese enterprises should actively respond to the lawsuit and avoid being identified as absent defendants. Default judgments have serious consequences, and the ITC is likely to issue an exclusion order quickly that all of the company's alleged products are prohibited from being imported into the United States for the entire duration of the U.S. intellectual property at issue. On the other hand, Chinese enterprises should strengthen the awareness of intellectual property rights, form independent intellectual property rights, and strive to enhance the core competitiveness of products. Although Chinese OLED manufacturers are not directly accused in this investigation, as the enterprises involved, the verdict still has a huge impact on them. It should also take proactive measures as it may "cut off" its routes to import related products to the United States.
---
Post time: Feb-08-2023