On April 4, Chen Yanshun, chairman of BOE (000725), said at BOE's 2022 annual performance presentation that the panel industry in 2023 is in the process of repair and will show a trend of decline and then rise, which has been shown since March. He also revealed that BOE aims to achieve 120 million OLED shipments this year. In 2022, the price of the whole display product fell, which put pressure on the performance of all panel factories. Chen Yanshun said that the LCD panel cycle from the second quarter of 2022 to the first quarter of 2023 is indeed quite volatile. There are three main reasons: first, the development law of the industry itself; Second, too much and too fast growth in 2021 overdraws a considerable amount of consumption in advance. Third, the unstable and volatile global situation has led to a tightening of consumer sentiment and a lack of willingness to consume.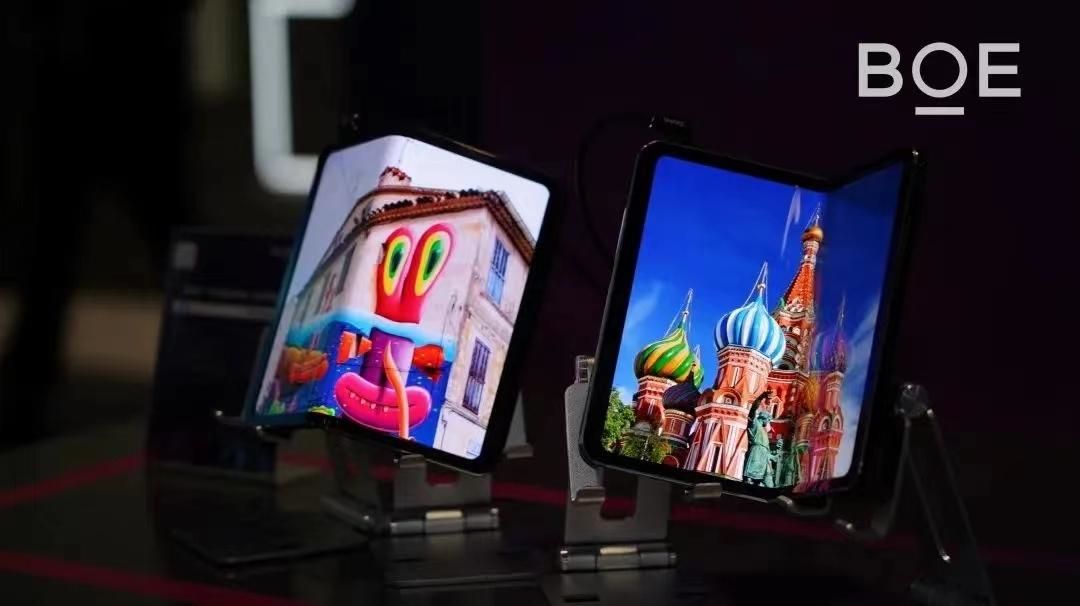 Chen Yanshun said that as the above uncertainties gradually changed from abnormal to normal, the previous excessive fluctuation flattened the relationship between market demand and supply, and the supply-demand relationship running in accordance with the industry's own law would gradually recover, and the industry development would return to normal. And since no new capacity has opened in the past two years, supply and demand will be more balanced once the market returns to normal. The second half of the industry is better than the first half of the year, the follow-up offer also maintains a positive view. The latest panel quotation revealed by TrendForce, a technology market survey agency, also confirms the trend of the gradual recovery of the economy that the quotations of all TV panels of different sizes are rising, and the large and medium-sized panels are rising sharply; monitor panel prices established to stop falling, previously the weakest laptop panel prices also toward flat development.
In addition to LCD, BOE has been aggressively expanding its OLED display business in recent years. According to Chen Yanshun, BOE shipped nearly 80 million OLED panels in 2022, but the business still suffered a big loss. "We are also reviewing ourselves in an all-round way, from the design, procurement, production, sales and other processes of the whole industrial chain." Chen Yanshun revealed. BOE aims to ship 120 million OLED units in 2023, and the company will definitely work towards this goal.
OLED is one of the development directions of mobile products and IT products in the future, and major panel manufacturers have a layout in the OLED field. BOE currently has three dedicated OLED production lines, namely B7/B11/B12 production lines, all of which have corresponding product structure and customers.
Chen Yanshun said that BOE will take the second place in the global market share of OLED in 2022. In order to cope with the low price strategy of business competitors, BOE will further strengthen its product and technical capabilities, supply chain assurance, quality assurance and delivery assurance. The company will strengthen close cooperation with customers, enhance customer stickiness and ensure market share.
The folding screen is also an important new business for BOE. Some investors asked, according to third-party agency Omdia data shows that BOE's foldable panel shipments in 2022 are less than 2 million pieces, which is far from the company's target of 5 million pieces.
Gao Wenbao, the executive director and president of BOE, said that the company's entire shipment, including left and right, up and down, inside and outside folding products, has been close to the target. "Our shipment target in 2023 is to exceed 10 million pieces. The current challenge is cost performance and sensitivity (thickness, weight, etc.). The new generation of products from various brands has made great improvements in this aspect. Please pay attention to the launch of new products from various brands, which should be amazing."
BOE reported a revenue of 178.414 billion RMB in 2022, down 19.28% year on year. Net profit attributable to shareholders of listed companies was 7.551 billion RMB, down 70.91% year on year. Net profit attributable to shareholders of listed companies after deducting non-recurring gains and losses -2.229 billion RMB, from profit to loss year-on-year. 
---
Post time: Apr-11-2023